Home > Travel Morocco > Moroccan Music & Artists

Travel Morocco
Moroccan Music & Artists

The Music & Artists of Morocco
Wherever you travel in
Morocco
you are guaranteed to hear music. It is the basic expression of the country's folk culture. Traditional Moroccan music is an important part of every day life, evident at every celebration and is most spectacular when it is seen live at births, marriages, funerals, religious gathering and festivals. When visiting Morocco on a
private tour
you will encounter many opportunities to hear native Moroccan music. Ancient Moroccan music can be found in the mountainous regions and is performed within
Berber villages
while in the cities there is a strong Arabic classical tradition, of songs and instrumental music brought by Arabs from the east and Andalusian Spain. Since the 1970's Morocco has spawned indigenous pop (
chabbi music
), ranging from protest songs to dance music- sounds that you'll hear blaring out of taxi radios, bus stations PA systems and in shops, cafes and restaurants. Visit any souk and you will find musicians playing and stalls blasting CD's and cassettes of local music they have for sale. Festivals are the most rewarding as there is a wide variety of styles performed at them such as Berber,
Gnawa
,
Jajouka
, Chabbi, Griha,
Moroccan Rap,
Sephardic and
Sufi.
MOROCCAN CHABBI MUSIC
The rise of chabbi was a major revolution and is still an influence on Moroccan culture today.
ANDALUSIAN MUSIC

The Orchestra of Tangier is among the last living legends of Moroccan Andalusian music.
NAJAT AATABOU

This socio-political singer is a star throughout the Maghreb and fills large venues in Europe.
SEPHARDIC MUSIC

Moroccan Jews left a legacy of medieval Spanish ballads when they emigrated to Israel.




Map of Morocco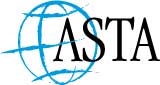 PROUD MEMBER OF ASTA