| | | | | |
| --- | --- | --- | --- | --- |
| Travel Morocco | | Tour Morocco's Culture | | Explore Morocco |
| | |
| --- | --- |
| Majestic Morocco Tour- A 14 Day Imperial City & Sahara Desert Adventure | |
| | |
| --- | --- |
| A Taste of Morocco Food Tour: A 10 Day Culinary Adventure | |
| | |
| --- | --- |
| Jewish Heritage Tour - A 10 Day Visit to Jewish Sites, Synagogues & Communities | |
| | |
| --- | --- |
| Family Vacation in Morocco - A 10 Day Family Adventure, Discovering Morocco's Culture & People | |
| | |
| --- | --- |
| 1001 Arabian Nights Tour - A 12 Day Imperial City & Desert Tour through the Eyes of a Sultan | |
About Travel Exploration Morocco Private Tours:
Travel Exploration Morocco is an American/ Moroccan owned boutique travel agency with a Multilingual speaking staff that is passionate about the destination. All of our Morocco private tours combine Imperial City discovery with authentic, hand-curated travel experiences to Morocco's Great South and Desert regions. Morocco Private Tour packages are inclusive of Luxury transportation, Licensed Guided Historical tours along with stays at Moroccan Riads and Boutique Moroccan Hotels. Authenticity and local Moroccan travel is our hallmark.
Travel Exploration Morocco's in country, private travel experiences focus on those looking for an authentic Moroccan Holiday. Examples of Morocco Trips can be found on Travel Exploration's website and include Imperial City Adventures, Family Tours, Jewish Heritage Tours and tours and Sahara Desert Tours. All tours are tailor-made for families, small groups, couples and the independent traveler. With over a decade of experience a private tour designed Travel Exploration's experts should be on everyone's bucket list.
As a member of the American Associate of Travel Agents (ASTA), Travel Exploration guarantees that you will discover the best of Morocco.
This outstanding private tour offered by Travel Exploration is an opportunity to visit Morocco's Imperial Cities, ancient kasbahs, UNESCO Heritage Sites, the Great Sahara Desert region, medinas, mosques, and a people whose heritage goes back to centuries BC.
Best of Morocco Imperial Cities & Great South Tour
Morocco is one of the ancient intersections of civilization. Boldly situated on the far northwestern corner of Africa, its expansive shoreline stretches from the Atlantic Ocean through the Strait of Gibraltar to the Mediterranean Sea. Morocco's ancient culture is steeped in rich traditions. On the Best of Morocco Imperial Cities and Great South Tour travelers will visit breathtaking Islamic architectural sites, Andalusian gardens, Jewish heritage sites, and Camel Trek the Sahara Desert. On this Best of Morocco Tour travelers will see traditional Moroccan crafts being made by local artisans and shop at the souks of enticing marketplaces. This Morocco Private Tour offers inventive and exquisite cuisine, a visit of UNESCO Fes, Imperial Rabat, and the secrets of cuisine on a Fez Food Tasting Tour. In the Imperial cities Morocco travelers will indulge in elegant Boutique Moroccan Riads and Moroccan Hotels and in the Great Sahara Desert stays will be at a Luxury Desert Camp.
Family Tours to Morocco
Morocco is a captivating travel destination for families with children of all ages ranging from tweens to teens. Morocco's weather and temperate climate allow for a variety of family activities and family cultural experiences that are a good fit year round. On a Private Family Tour to Morocco travelers of all ages can participate in adventure activities such as zip lining across the Atlas Mountains, hiking in valleys and gorges, quad riding in the Sahara and camel trekking across the desert dunes. Moroccans love children and are family oriented. A Morocco family tour is not complete without an up close cultural exchange in a Berber village that comprises of a bread baking, a hands on cooking class of how to make a tajine along with a henna party. Activities on a Morocco family tour can be customized to a families needs based upon their preference of very active to moderately active and the age of their children. Natural wonders indigenous to Morocco such as the Merzouga Sahara Desert, the Todra Gorge and Dades Valley also offer an outlet for active family travelers to trek. For the active Morocco family tour camel trekking across the Merzouga Sahara Desert and hiking in Morocco's Gorges surrounded by panoramic views is the ideal way to celebrate an annual family vacation.
Morocco Food Tours
Travel Exploration's – A Taste of Morocco Food Tour allows the Morocco traveler and the foodie in you to Discover Trade Routes & Spice Markets, the world of Moroccan Street Food, Bake Bread with the Berbers and learn from the best Daada Chefs at local Moroccan Cooking Classes. Moroccan cuisine is the culinary star of North Africa. Imperial and trade influence has been filtered and blended into Morocco's culture. Being at the crossroads of many civilizations, the cuisine of Morocco is a mélange of Arab, Berber, Moorish, French, Middle Eastern, Mediterranean African, Iberian, and Jewish influences. On A Taste of Morocco Food Tour the International Kitchens of Morocco come alive as travelers experience hand-on cooking lessons, stay at the Best Moroccan Riads and are immersed in local culture. Some of the Morocco trip highlights on a Moroccan Food Tour are Fresh Grill at Casablanca's Marche Centrale, a Fez Food Tour - Souks Tasting Trails, Pastilla Making with a Daada Chef, a Cooking Class in Marrakech, Bread baking with the Berbers and a Guided Marrakech Food Tour in Djemaa El Fna Square.
Travel Exploration Morocco Expert: Alecia Cohen
Travel Exploration's Director Alecia Cohen is a Morocco Travel Expert.
As a Morocco travel expert Alecia offers extensive personalized planning services that serve as a detailed guide for each traveler in discovering the best of Morocco. She ensures that travelers will find a real connection to Morocco. As someone who lives in Morocco and has a passion for the people and the culture, she guarantees travelers a unique and authentic experience set apart by the places they visit and the experiences they will have. Travelers are the priority therefore a focus on expectations and placement at the Best Moroccan Riads and Moroccan Hotels along with providing the top licensed historical guides and tour experience is essential. Travel Exploration also handles concierge services for reservations at Morocco's Best restaurants. By learning about clients' individual interests, Alecia Cohen makes Morocco Private Tour and travel recommendations that complement each travelers vacation plan with cultural and educational experiences that will create a lifetime of memories.
Alecia Cohen has lectured at the World Bank on Culture & Sustainable Development in Africa and has been featured in various print and television venues, including CNN Financial News, Entrepreneurial Edge, Crain's, Entrepreneur, and The World.
Morocco Affordable Luxury Tours Tailor Made for You!
Travel Exploration offers full service, affordable luxury tours tailored to your own specifications. Travel Exploration Morocco is a Morocco Travel agency specializing in Customized private Morocco tours, Luxury travel, Morocco Honeymoon vacations, Jewish Heritage Tours, Sahara Desert Treks and Morocco holidays. Travel Exploration Morocco's customized private tours take Moroccan travelers to Morocco's Imperial Cities, the Morocco Sahara Desert and to Natural Wonders of the South. At Travel Exploration we offer a captivating, once-in-a-lifetime Morocco travel experience. Morocco's diverse landscape and rich cultural heritage make it the perfect vacation destination year round. When planning a tour to Morocco, Travel Exploration recommends: Traveling to Morocco in spring to explore the Sahara Desert or taking a Morocco vacation to the Draa Valley's Festival of Roses celebration. Travel to Morocco in summer and experience the Gnaoua Festival in Essaouira, the Fes Festival of Music or the Sufi Festival. Travel to Morocco in winter and ski in the High Atlas Mountains or shop the souks of Marrakech. Travel to Morocco in fall and explore Southern Morocco's ancient Kasbahs and waterfalls. As a Morocco Travel Agency, Travel Exploration offers private tours to Morocco with the guarantee that you will discover the best of Morocco Travel. Travel Exploration Morocco donates 5% of its proceeds to PROJECT FEED MOROCCO, an organization that supports water irrigation in Berber villages of Southern Morocco.
Come Tour Morocco With Us!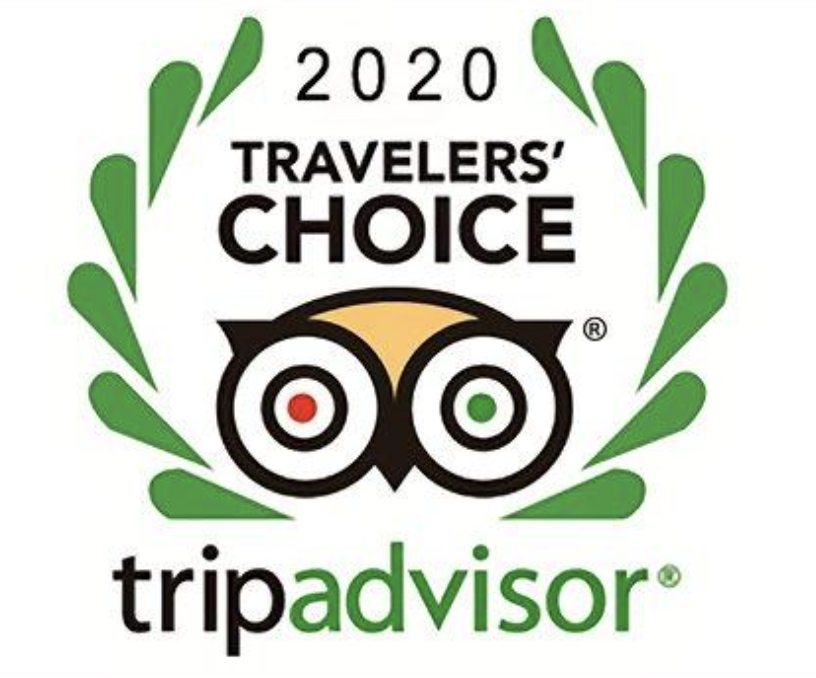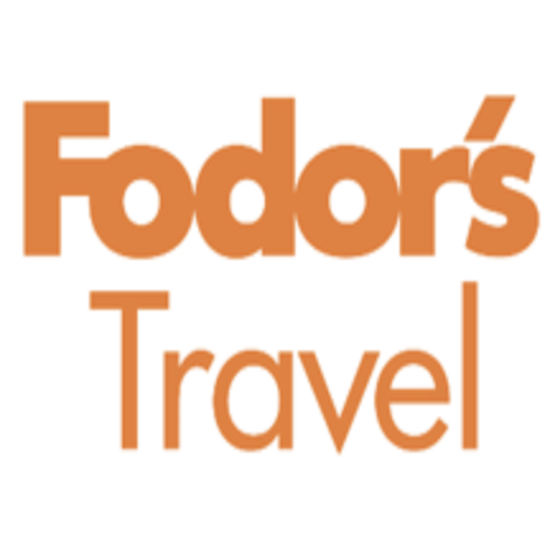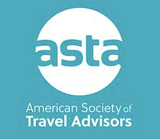 Map of Morocco