Home > Travel Morocco > Cuisine Traditions & Recipes > Moroccan Spices

Travel Morocco
Cuisine Traditions & Recipes > Moroccan Spices

Travel To Morocco, The Land of Spices
Upon a visit to any souk, you will notice stall after stall of the most brilliantly colored bins of spices. Spices are the defining point to any authentic Moroccan meal and are also known to be used for their medicinal value. If you have ever wondered what makes Moroccan food taste so delightful, rest assured that it is a set group of specific spices. Although some of Morocco's spices are imported from the East, most are indigenous to Morocco.
Shop for and Learn about How to use Moroccan Spices on a Morocco Private Tour.
The ten spices that are the most important to Moroccan cuisine are
:
Cayenne (felfla), cinnamon (karfa), turmeric (quekoum), ginger (skinjbir), black pepper (elbezar), aniseed (nafaa), seaseme seeds (jinjelan), cumin (kamoon), paprika (felfla hlouwa), and saffron (zafrane).
On a given trip to Morocco, four of the most recommended condiments to bring back home include cumin, paprika, sea salt, and saffron. One thing to remember when shopping at a souk is that prices will be marked up high because the expectation is that you will engage in the Moroccan tradition of bargaining. Sometimes it is possible to get a price down by as low a third of the initial asking price. Expect to be offered mint Moroccan tea during the negotiation.
Of the four spices, returning home with saffron is truly rewarding. Saffron will be made available to you in any of Morocco's souks, however, take care in choosing it as it is the most counterfeit food product. Saffron is also the most expensive spice in the world and can cost up to $4000 for just one pound because it is difficult to cultivate. Saffron must be picked by hand which allows for separation of the stigmas from the ultra violet-blue flower petals. It takes 140 flowers to get one gram of saffron.
In Morocco, the most famous place where saffron is grown is the town of Taliouine, located on the edge of the Sirwa Mountains, halfway between Taroudannt and Ouarzazate. In this beautiful Berber community of the Anti-Atlas region, you can visit one of the local coops and purchase some of the most potent saffron available and also learn about its history. Each saffron coop offers a tour of the village where saffron is picked and an array of photographs that document the plants farming history within local villages. If you are serious about cooking or want to make truly authentic Moroccan meal, then a trip to Taliouine is a must.
Few people can afford to pay the extreme prices to take a large stock of saffron home; however, you can purchase a gram for about twelve dollars. This should last for a dozen meals. In the souks, look for saffron that is long and thin, with bright red color. It is recommended not to buy it in powder form, however, if you do, don't feel too bad as many Moroccans use turmeric (low quality saffron) due to the high costs in their cooking.
Saffron fares well with white meats, chicken, poultry and lamb. In tajines, saffron gives a nice color and fragrance to the meat and vegetables. It can also be used in desserts (milk, yoghurt, puddings) and teas. Saffron is also used as a natural dye for clothes and carpets, in make-up, and among the Berber as a perfume for the body and hair. Saffron too has healing virtues. Its affects include calming spasms, toothaches, painful menstrual cramps and increasing energy.
Like saffron, many Moroccan spices are used for more than cooking alone. Medicinal, therapeutic, and aphrodisiac purposes are other ways spices are used in villages and cities. In particular, Saffron is believed to increase the appetite, aid in digestion, calm the nerves, increase blood flow and circulation in the heart, kill microbes and even used as sexual stimulant.
Ginger is rumoured to make people happy, dill and aniseed help digestive problems, and garlic is detoxifying and healing.
Sea salt -obtained by evaporating sea water and composed of ninety seven percent water, was once traded by Jewish Moroccans and is important to consume in hot weather for regenerative purposes.
Shopping for spices in Morocco is an unforgettable adventure and will surely give you a fresh perspective on what other options to consider when cooking your next meal.
Description & Uses of Moroccan Spices in Cooking:
Cayenne (felfla) The Cayenne is a red, hot chilli pepper used to flavor dishes, and for medicinal purposes. Named for the city of Cayenne in French Guiana, it is a cultivar of Capsicum annuum related to bell peppers, jalapeños, and others. The fruits are generally dried and ground, or pulped and baked into cakes, which are then ground and sifted to make the powdered spice known as cayenne pepper. Cayenne is used in cooking spicy hot dishes, as a powder or in its whole form or in a thin, vinegar-based.
Cumin (kamoon) Cumin is a flowering plant in the family Apiaceae, native from the east Mediterranean to East India. Cumin seeds are used as a spice for their distinctive aroma, popular in North Africa. The use of cumin is very common in Moroccan cooking, generally in all types of tajines- lamb, chicken and vegetable. Cumin is also an appetite enhancer. The seeds are typically crushed and then sprinkled on kabobs and grilled meats. The spice is also utilized to flavor couscous.
Cinnamon (karfa) Cinnamon is native to Morocco. The flowers, which are arranged in panicles, have a greenish color, and have a distinct odor. The fruit is a purple one-centimeter berry containing a single seed. Its flavour is due to an aromatic essential oil that makes up part of its composition. This oil is prepared by roughly pounding the bark, macerating it in seawater, and then quickly distilling the whole. Cinnamon has been known from remote antiquity, and it was so highly prized among ancient nations that it was regarded as a gift fit for monarchs and other great potentates. In Morocco, cinnamon is used to accent meat dishes like leg of lamb. Count on this spice to add another dimension to grains such as couscous and those dishes served with raisins.
Coriander (Coriandrum sativum), also commonly called cilantro, is an annual herb in the family Apiaceae. Coriander is native to south-western Asia west to North Africa and is a dried, ripe fruit of the herb. The tannish brown seeds have a sweetly aromatic flavour which is slightly lemony. A zesty combination of sage and citrus, Coriander is actually thought to increase the appetite. Coriander is used when cooking with lentils, beans, onions, potatoes and pastries in Morocco.
Tumeric (quekoum) Turmeric is the dried root of the plant Curcuma longa. Noted for its bright yellow color, it is related to and similar in size to ginger. Turmeric's flavour resembles a combination of ginger and pepper. Turmeric is a powerful colouring agent. In Morocco Tumeric is used to color tajines and rice dishes.
Saffron (zafrane) Crocus sativus, a member of the Iris family. The stigmas must be harvested by hand and it takes 225,000 of them to make one pound of saffron. Saffron is mainly used as a colorant and flavouring for cheeses, pastry, rice, and seafood dishes. Saffron is used in spice blends for paella, curry, kheer, and bouillabaisse. Saffron is native to the Mediterranean and is grown in Spain, France, Portugal, India, and Italy. The city of Tailouine in Morocco is considered the premium source of Saffron in Africa. Its flavor is distinctive and agreeable in character. Saffron is the most expensive spice in the world. The ancient Assyrians used saffron for medicinal purposes. The Greeks and Romans used it to perfume their luxurious baths. The bright orange-yellow color also made saffron useful as a dye.
Ginger (Skinjbir) Ginger is commonly used as a cooking spice throughout the world. In Morocco it a key ingredient in Ras El Hanout: The Secret Ingredient in Moroccan Cooking; Lifting Chicken and Vegetables from the Ordinary to the Sublime. Ras El Hanout literally translates as "top" or "head of the shop," and, as the story goes, it is a blend of as many as 100 exotic spices. It is a mixture that represents the peak of the spice blender's art—hence its name. (In Ethiopia "ras" is a title for "king.") Usually it is made with fewer than 100 or even 40 spices—that are expertly combined to produce a nuanced blend in which no single spice predominates. The ginger plant has a long history of cultivation, known to have originated in China and then spread to India, Southeast Asia, North Africa, and the Caribbean. Ginger contains up to three percent of an essential oil that gives it fragrance.
Paprika ( Felfa hlouwa) Paprika is a spice made from the grinding of dried sweet red or green bell peppers (Capsicum annuum). In many European countries, the name paprika also refers to bell peppers themselves. The seasoning is used in many cuisines to add color and flavor to dishes. In Morocco, Paprika is used in tomato dishes and salads. Taste and Aroma Paprika ranges from sweet and mild to hot. Red paprika originated in Southern Mexico, Central America, and the Antilles Islands, where Native Americans used it for healing and seasoning. Christopher Columbus returned from the New World with unknown spices with a never-before-seen present: a paprika plant. At first, the plants were used to decorate baroque gardens of nobility in Europe. The plant also arrived in Turkey via trade routes.
Black pepper (elbezar) Black pepper (Piper nigrum) is a flowering vine in the family Piperaceae, cultivated for its fruit, which is usually dried and used as a spice and seasoning. In dried form, the fruit is often referred to as peppercorns. Peppercorns, and the powdered pepper derived from grinding them, may be described as black pepper, white pepper, red/pink pepper, and green pepper, though the terms pink peppercorns, red pepper, and green pepper are also used to describe the fruits of other, unrelated plants. In Morocco Black pepper is commonly used in salads and lamb tajines. Dried ground pepper is one of the most common spices in European cuisine and its descendants, having been known and prized since antiquity for both its flavor and its use as a medicine. The spiciness of black pepper is due to the chemical piperine.
Aniseed (naffa) Aniseed, less commonly anís (Pimpinella anisum), is a flowering plant in the family Apiaceae, native to the eastern Mediterranean region and southwest Asia. Aniseed (also known as fennel) is used in Moroccan fennel and courgette stew as well as in the baking of breads. Aniseed contains a liquorice-like components, is sweet and very aromatic. It is used to make the following confectioneries: Aniseed balls (Britain), Humbugs (Australia), Aniseed wheels (New Zealand), pizzelles (Italy), pfeffernusse (Germany), and knots (Norway). Aniseed is also used to make the Mexican drink "atole de anís" or champurrado which is similar to hot chocolate, the Turkish drink Raki (alcoholic beverage),the Greek Ouzo, the Italian Sambuca, the spirit absinthe, the favorite for Arabic Arak, some root beer such as Virgil's Root Beer in the United States and as a digestive after meals in India. It also is used to make the dough, when preparing the famous Peruvian dessert "Picarones." In Colombia, it is also used to add to the national drink aguardiente, in which, depending on the region, more or less anise gives the typical drink its distinctive flavor.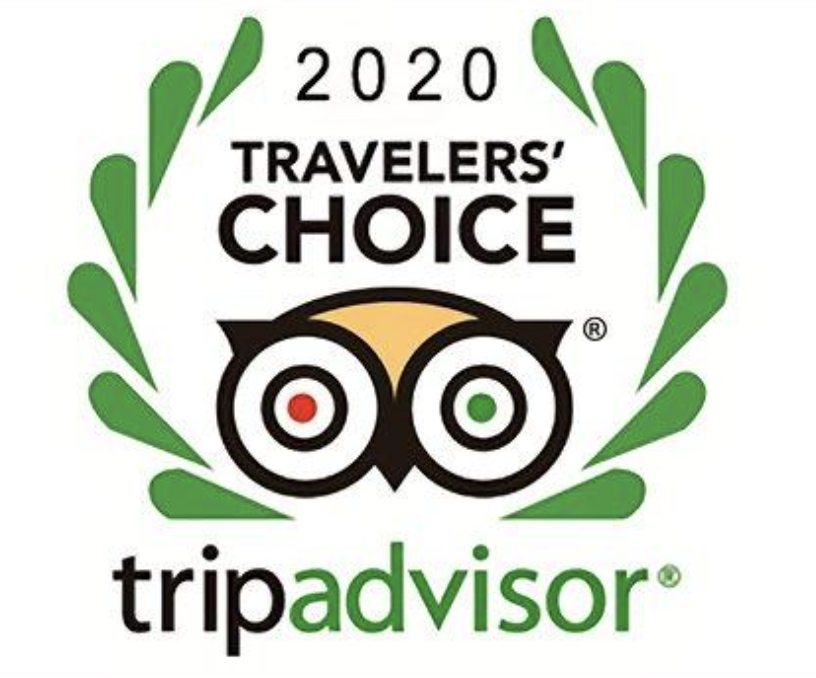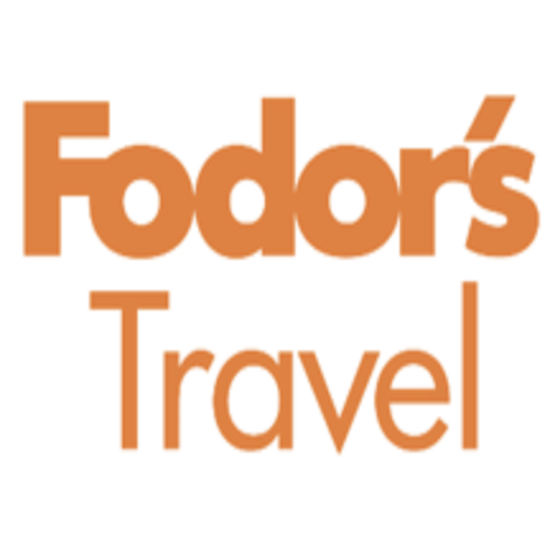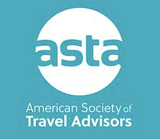 Map of Morocco