Home > Explore Morocco > Music Festivals & Celebrations > Gnaoua Music Festival Essaouira

Explore Morocco
Music Festivals & Celebrations > Gnaoua Music Festival Essaouira

Travel To Morocco For the Gnaoua (Gnawa) Festival in Essaouira
The mysterious music of the Gnaouas is celebrated each year in June at the Gnaoua Festival in
Essaouira
. Essaouira is an Atlantic seaside resort town and has long been considered as one of the best anchorages of the Moroccan coast. The Medina of
Essaouira
(formerly "Mogador") is a UNESCO World Heritage listed city, as an example of a late 18th century fortified town.
The Gnaoua Festival attracts a cosmopolitan audience of 500,000 festival-goers annually and offers a rich program, reaffirming its goal to emphasize the Gnaoua heritage in all its variety and to invite the best world and jazz artists to come and perform in the unique and magical town of
Essaouira
. This popular four day festival features art exhibitions and Gnaoua style music. International musicians and groups from Tangier, Marrakesh, and Essaouira perform their Gnaoua sounds at the Place Moulay Hassan and other spaces in the medina and outside its city walls such as Bab Doukkala, Bab Marrakech, Dar Souiri, Chez Kebin, Zaouia Gnaoua, Place Khayma and the Marche Aux Grain.
The festival recently honored the Gnaoua musicians with a new stage, which is dedicated to them at Bab Doukkala, allowing the ardent supporters of the Gnaoua rhythms to meet with the stars, from Hamid El Kasri to Abdelkébir Merchane. This stage was created for 100 % Gnaoua concerts, as well as the traditional lilas in the exceptional Gnaoua Zaouia (trance performances) every evening at midnight for the purists.
World and jazz musicians perform on the new stage Bab Sebaa and The Moulay Hassan stage is kept for the famous groups of very diverse styles. On the smaller stages in the medina, the new generation of maâlems performs, and fans of electronic fusion and contemporary Moroccan music now have two new dedicated areas: the Pepsi stage and the Méditel stage.
The
Gnaoua
Festival offers 10 concert sites from which everyone can choose according to their taste, 10 different but complementary programs forming the details of a unique puzzle, that of a pioneering and cosmopolitan festival. The quality is excellent as ever.
Each evening is usually broken down into a few parts. In the first part, the Gnaoua musicians perform between six and nine pm. After this portion ends, the audience will hear the sounds of the other non-Gnaoua jazz musicians.
The favorite of many is when Maâlem (Master) Gnaoua and their bands begin to play, around the eleven pm. The Maâlems have venerable stringed-instrument traditions involving both bowed lutes like the gogo and plucked lutes like the gimbri, also called hajhuj a three-stringed bass instrument.
The hajhouj, a guitar like instrument made of camel's leather. Its strings come from the roots of trees combined with dried, twisted sheep or goat colons. The hajhouj gives Gnaoua music its distinctive bass sounds. Gnaoua hajhuj players use a technique which 19th century American minstrel banjo instruction manuals identify as "brushless drop-thumb frailing". The "brushless" part means the fingers do not brush several strings at once to make chords. Instead, the thumb drops repeatedly in a hypnotically rhythmic pattern against the freely-vibrating bass string producing a throbbing drone, while the first two or three fingers of the same (right) hand pick out, often percussive patterns in a drum-like, almost telegraphic manner. The Gnawa hajhuj has strong historical and musical links to West African lutes like the Hausa halam, a direct ancestor of the banjo. The Gnawa also use large drums called the ganga or tbel and krakebs large iron castanets in their ritual music.
At the festival, the Maâlems begin to chant in Arabic or Gnaoui. The message is usually something spiritual or religious that has the power to heal. At one point in the songs, an instrument making "krakeb" sounds places the audience into a trance as both musicians and the audience begin to sway.
After the Maâlem, between 12am and 2am in the morning, there is a fusion of sounds between the spiritual Gnaoua music and the multi-cultural sounds of non-Gnaoua jazz musicians playing European, American, Rock, and African Blues. The late morning concerts are a fusion between these artists.
Great musicians who have performed at The Gnaoua Festival since its first edition in 1988 are: Trio Joubran with bluesman Justin Adams, Toumani Diabaté, Eric Legnini, KyMani Marley, Wayne Shorter, the National Orchestra of Barbès, Hassan Hakmoun, Will Calhonn, Adam Rudolf, Sussan Deyhim, Steve Shehan, Yéyé Kanté, Adam Rudolph, Mokhtar Samba, Yaya Ouattara, Jamey Haddad, Jacques Schwarz-Bart, Randy Weston, Adam Rudolph, The Wailers, Pharoah Sanders, Keziah Jones, Omar Sosa, Doudou N'Diaye Rose, the Italian trumpet player Paolo Fresu and Ramon Valle.


The new generations of Gnaoua maâlems who have performed at the Gnaoua Festival are: Saïd Boulhimas, Midnight Shems, Darga, and Rif Gnawa. The established maâlems who have performed are: Allal Soudani, Saïd El Bourqui and Abdeslam Belghiti, Maâlem Abdallah El Gourd de Tanger. Maâlem Abdeslam Alikane et Tyour D'EssaouiraMaâlem Amida Boussou de Casablanca, Maâlem Brahim Balkani de Marakech, Maâlem Mahmoud Guinea d'Essaouira. Maâlem Abdelhatif Al Makhzoumi, Maâlem Allal Goubani, Maâlem Cherif Regragui, Maâlem Hayate, Saïd Boukri , Al Belghiti, Maâlem Abdallah El Gourd de Tanger, Maâlem Abdeslam Alikane et Tyour D'Essaouira, Maâlem Amida Boussou de Casablanca, Maâlem Brahim Balkani de Marakech, Maâlem Mahmoud Guinea d'Essaouira, Maâlem Abdelhatif Al Makhzoumi, Maâlem Allal Goubani, Maâlem Cherif Regragui, Maâlem Hayate, Saïd Boukri and Al Belghiti.
Gnaoua music is a mixture of African, Berber and Arabic religious songs and rhythms. It combines music and
acrobatic
dancing. Gnaoua music is both a prayer and a celebration of life. Though many of the influences that formed this music can be traced to sub-Saharan Africa, and specifically, the Western Sahel, its practice is concentrated in North Africa, mainly Morocco and Algeria.
The Gnaouas are descendants from the black brotherhoods of slaves that were taken from Mali, Guinea, and Ghana to be transported by traders along the Caravan Route. Originally, their purpose was to serve as guards to Morocco's sultans, however, the story states that when Bilal cured Mohammed's daughter Fatima by singing her a song, their role gradually changed from guards to that of 'musical doctors' or those who heal the soul. The Gnaoua combine elements of African tradition with Islamic folklore during their nighttime trance rituals called lilas. Lilas generally last throughout the night and are filled with dancing, chants, and other ceremonies to encourage spirits inhabiting a human body to connect with and cure the soul.
In a Gnaoua song, similar to American pop music, one phrase or a few lines are repeated consistently regardless of how short or long the song may be; although most are quite long surpassing twenty minutes. In fact, a song may last up to several hours non-stop. To many who are unfamiliar with the Gnaoua, their performances may appear to be one long song when actually they are a series of spiritual chants. The chants sung by the Gnaoua describe the various spirits so what seems to be a 20 minute piece may be a whole series of pieces, a suite for Sidi Moussa, Sidi Hamou, Sidi Mimoun or the others. However because the songs are suited for invoking a state of trance, they go on and on.
Almost all Moroccan brotherhoods, such as the Issawa of the Hamadsha,relate their spiritual authority to a saint. The ceremonies begin by reciting that saint's written works or spiritual prescriptions in Arabic. In this way, they assert their role as the spiritual descendants of the founder, giving themselves the authority to perform the ritual. Gnaoua, whose ancestors were neither literate nor native speakers of Arabic, begin the Lila by bringing back, through song and dance their origins, the experiences of their slave ancestors, and ultimately redemption.
The Gnaoua Festival of Essaouirahas changed the face of the original Gnaoua ritual music by fusing its core spiritual music with similar genres like jazz, blues, reggae and hip-hop. The famous musicians that participate each year exchange and mix their own music with Gnaoua music, creating one of the largest public festivals in Morocco as well as one of the best and most exciting jam sessions.

Famous Gnaoua Maâlems
Mahmoud Guinia(the King) or Gania - He has performed with Pharoah Sanders and Caros Santana. He is the son of the late Maâllem Boubker Gnaia, and his two brothers Abdelah and Mokhtar are also distinguished maâllemin (masters).
Brahim Belkane(The traditional)- He has performed with Led Zeppelin, Robert Plant, Adam Rudolph, Randy Weston, and Jimmy Page.
Hamid El Kasri - He is one of the biggest stars on stage and is particularly renowned in Morocco for his great voice. In his youth Maâllem Hamid was associated with the Gnaoua scene in Tangier and masters like Abdelwahab "Stitou".
H'mida Boussou(The grand master) - As a child H'mida immersed himself in Gnawi culture as taught him by the Maâlem Ahmed Oueld Dijja, and became a Maâlem himself at the age of 16. Maalem H'mida Boussou died in 2007, but his son, Maalem Hassan Boussou continues the Gnaoua tradition.
Abdellah El Gourd - He learned Gnaoua as a young man, while working as a radio engineer in his hometown of Tangier Gourd has collaborated with jazz musicians Randy Weston and Archie Shepp and blues musician Johnny Copeland. With Weston, he co-produced The Splendid Master Gnawa Musicians of Morocco, which received a 1996 Grammy Award nomination for Best World Music Album.
Hamid el Kasri - He began his apprenticeship at the age of 7. He has the gift of being able to fuse the music of the north with that of the south: gharbaoui from Rabat, marsaoui from Essaouira and soussi or Berber from the south of Morocco.
Abdeslam Alikkane and Tyour Gnaoua - He is a Berber from the region of Agadir who how to play the krakebs at the age of 9. His focus is on the healing aspect of gnaoua. He has performed at many international festivals with Peter Gabriel, Girberto Gil and Ray Lemal.

Mokhtar Gania -
Son of the great Maâlem Boubker. He is the younger brother of the legendary Mahmoud. He performed at the great Roskilde Festival in Denmark in 2003 sharing the stage with Bill Laswell, Jah Wobble, Gigi, Sussan Deyhim and others. He is currently considered one of the hottest gimbri players around.
Abdelkader Benthami- He owes his education to some of the greatest Maâlems such as Zouitni. He lives in Casablanca, and was a session player on Bill Laswells Night Spirit Masters. His sons are both masters, and the youngest, Abderrahim, debuted in 2007 at the Gnaoua Festival.
Said Boulhimas - He is the youngest Gnawi to play at the 7th edition (2004) of the Gnaoua festival. Saïd was taught by Abdelah Gania and won the Festival de Jeunes Talents (Festival of young talents) in 2006 and is also part of the French/Moroccan Band Of Gnaoua with Louis Bertignac and Loy Erlich.

Hassan Hakmoun– He is a powerful, soulful and charismatic "Master" musician who has been performing since childhood on the streets of Marrakesh, Morocco. Hassan started performing in his homeland in Gnaoua Ceremonies. He has performed and recorded with Randy Weston Don Cherry, Richard Horowitz, Adam Rudolph, Paula Cole, Bob Telson, Peter Gabriel, Ittal Shore, and many more. He has appeared on the Tonight Show and David Sanborn's NBC Sunday Night Music. Hassan first made his debut in New York at Lincoln Center in 1987.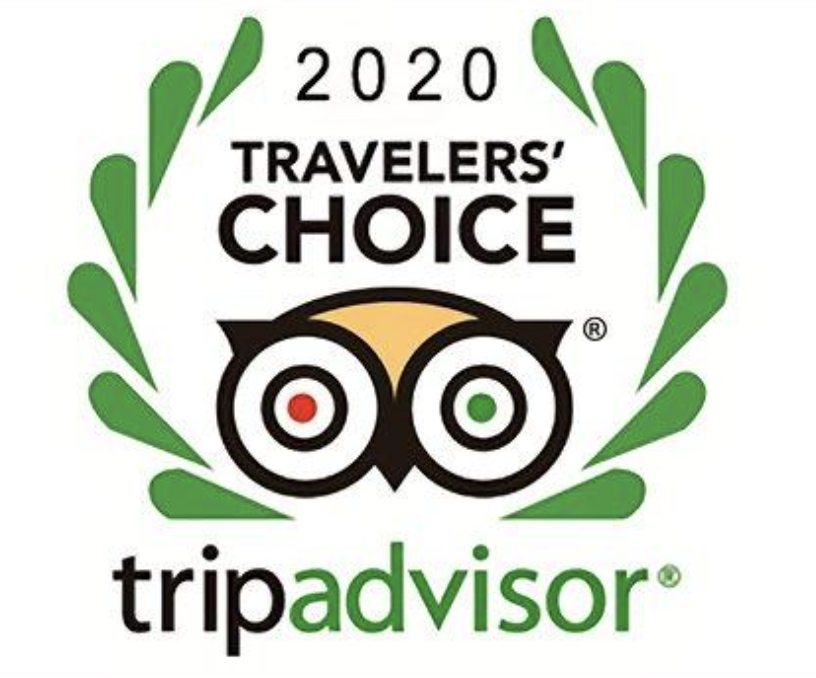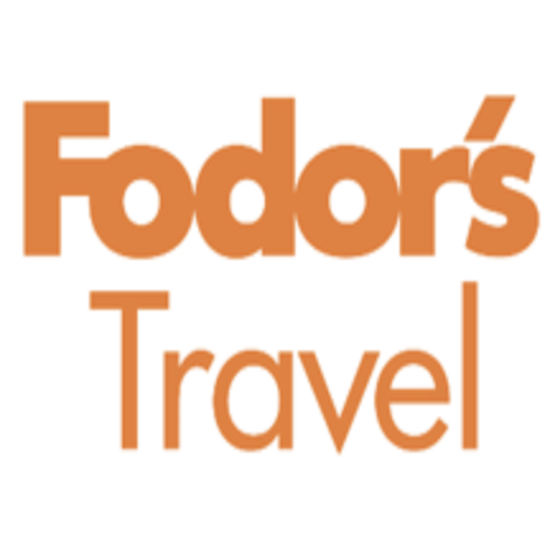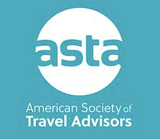 Map of Morocco