Home > MOROCCO THINGS TO DO

MOROCCO THINGS TO DO > Luxury Desert Camp

Morocco Things to Do: Luxury Desert Camp & Bivouac Expereince – Offered in Merzouga & M'Hamid Sahara Desert
A Travel Exploration Exclusive, Available only as Part of Your Private Tour
Our private
Sahara
Desert Luxury Camp is situated southeast of the village of
Merzouga
. Located just one-hour drive from the city of Erfoud, Travel Exploration's Luxury Desert camp is in the heart of the impressive Saharan sand dunes, away from the areas visited by tourists. The luxury tented camp consists of large bedroom tents and a big restaurant tent.
The bedroom tents offer hotel room comfort and can comfortably accommodate a king size bed, a spacious double bed, or three wide single beds. En suite facilities include hot shower, WC, and sink. The restaurant tent has five tables, and offers traditional meals prepared by our chef, and served by candlelight.
The Private Luxury camp in
Merzouga's
Erg Chebbi Dunes will be the highlight of your Moroccan experience. What else could be more memorable than a night under the stars after a sunset camel ride and a dinner next to the fire camp while entertained by a local folkloric band? Our isolated luxury Sahara desert camp is far more exclusive and private than the larger communal camps in Erg Chebbi.
Running water is available, and electricity is supplied by a small generator installed at a distance from the camp. The camp is fully covered by colorful Berber carpets and cushions. Arrival to our camp is via a short camel ride. A special welcome is organized for our guests with welcome drinks and a local folkloric band.
Our luxury Sahara desert camp is an adventure not to be missed if you want to get the right feeling of nomadic and rural Morocco!
INCLUDED:
Camel Trek, Camel Trekking Guide, Overnight in a Luxury Bivouac Tent, 1001 Arabian Nights Three-Course Dinner with Wine, Beverages, Breakfast at Sunrise and Berber - Moroccan Music.
Welcome with Moroccan mint tea, dates and almonds
Big Fire - different music groups
Dinner under large Berber tent
Moroccan soups
Mechoui (roasted lamb) or Tajine
Royal Couscous
Dessert




Map of Morocco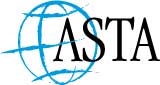 PROUD MEMBER OF ASTA