Home > Tour Morocco > Tour Morocco In 4x4

4x4 Morocco Tours - Luxury Morocco Travel

4x4 Morocco Private Tours - Luxury, Morocco Travel in Land cruiser
Experience The Greatest Moroccan Roadtrip of Your Life!
Travel to Morocco in Luxury 4x4 Landcruiser during a Private Morocco Tour.
(Book a Tour or call
(800) 787-8806
. Let us be your Morocco Travel Guide.
Traveling by luxury,
4x4
Land Cruiser across
Morocco
will enable you to cover a vast amount terrain in the most enjoyable and relaxing way. This way of traveling is highly recommended to first time travelers to Morocco and also to those who want an intimate, personal experience that is seamless from beginning to end on a private Morocco Tour.
If you're looking for a private or group Morocco Tour that gives you the opportunity to unravel the hidden landscapes of the south, journey to lush waterfalls, discover old
medieval cities
, crenulated
Kasbahs
and the
Sahara
desert then the opportunity of traveling in a 4x4 Toyota Land Cruiser is the right choice.
The 4x4 Land Cruiser has a reputation for quality, durability and reliability. The Land Cruiser's luxury sedan like features make it King for both "On and Off the Road" travel in Morocco.
The advantage of traveling by
4x4 Land Cruiser
on a Morocco Tour is that enables a fun filled Morocco Holiday with the rugged terrain. On a Morocco Tour a 4x4 Land Crsuier helps make the safety and security of the vehicle's driver and passengers top notch. When you travel across Morocco by Land Cruiser which is replete with the STAR safety system there's no place in this country you cannot venture. All Land Cruisers feature a four-wheel multi-terrain anti-lock braking system, electronic brake-force distribution, brake assist, active traction control and vehicle stability control that guarantee safety through the rainy season, when driving across snow Cliff Mountains and rocky desert pises.
Among the many things you will have a chance to see during a tour in 4x4 are the magnificent
Atlas Mountains
, oases, date palms and several century old Kasbah villages. While exploring the Sahara, your driver will take you through the exciting rocky pistes and the steep
Erg Chebbi
sand dunes of Merzourga. The 4x4 will amaze you with its power to make an impressively smooth trip and protect you from sand storms or scorching heat; when traveling in summer.
Some travelers prefer to avoid the hot Sahara sun as they comfortably cruise in the big, sturdy and confident 4x4.
Camel trekking
through the Sahara is another highly recommended experience. Many tourists who visit the south want to travel by camel since historically this is how nomads and traders traveled the desert and the famous Southern Caravan Route. Many
Moroccan nomads
today, still trek long distances by camel or donkey, carrying staples of food, water, rugs and tents to their temporary home within the mountains. A trip by camel is always comfortable as it depends on how the camels have been treated by their owners therefore make sure to discuss this with your driver or guide. Aside from being a slower method of transportation, camels are sometimes stubborn, don't protect you from the flies, or provide air conditioning.
For travelers who wish to tour Morocco in three-weeks or less and who don't want to miss the magic of the Sahara, southern Berber hospitality, magnificent valleys, spectacular
gorges,
breathtaking sunsets, festivals or camping under the desert stars the Land Cruiser offers a perfect chance to conquer this country on your own terms. Your private and customized adventure will be a story that can be told to friends and family for decades to come.
If you want to travel the south in a
4x4 Land Cruiser
you have the option of hiring Travel Exploration who guarantees experienced and multi
-
lingual drivers and guides. Renting one on your own is an option but not recommended as the topography of Morocco is rough and unpredictable during various seasons.
There are many perks when traveling with an experienced native Moroccan driver and guide. In addition to seeing many ancient villages and oases you may not have discovered on your own, an experienced driver will give you an opportunity to communicate with the local people and take you to special places to eat and shop. Your guide can act as your friend and translator which will help you gain insight into local the local
Berber culture
. If you are interested in photography, a private driver and guide can also help direct your tour to the places where the best views and local traditions can be captured with consideration of lighting in daylight hours.
During your Moroccan travel experience by Land Cruiser you may see other vehicles such as tourist minivans. While it is of course possible to travel the country using other forms of transportation such as bus or train, keep in mind that a 4x4 is the only option that allows you to own your on tour by starting, stopping mid-way and finishing exactly when you wish. This is a priceless advantage when exploring Morocco's diverse regions.
Other Means of Travel in Morocco
Morococo Tour By Train
With almost 2,000 miles of extensive railroad network in Morocco, traveling by train in Morocco is one of the most popular options due to efficiency and affordability.
You can choose between first and second class travel. If you choose to travel in first class you sit in a compartment of six and have the option of reserving your seat. If this is the case, you can opt for the window and enjoy the scenic views. If you book a second class ticket your compartment will seat eight people and seats are on a first come first serve basis. However, the trains are rarely overcrowded so you should always get a seat. Price differences between the two classes should be no more than $15.
To book a train ticket, you do so from inside Morocco. Trains run often and it's typically not a problem to get a ticket for a day or two in advance. If you email the hotel you plan to stay in beforehand, they can reserve your train ticket; however, make sure you show up for the trip because the hotel owner will be forced to pay for your no-show.
Trains run between Marrakesh, Fes and Casablanca (including the International Airport), Rabat, Oujda and Meknes. Below are the approximate hours of train travel for the most popular routes:
From Marrakech to Casablanca - 3 hours
From Marrakech to Rabat -- 4 hours
From Marrakech to Fes -7 hours
From Marrakech to Meknes - 6 hours
From Tangier to Marrakech - 11 hours (direct overnight)
From Tangier to Fes -5 hours
From Casablanca to Fes - 4 hours
From Casablanca to Oujda - 10 hours
From the International Airport to Casablanca Center - 40 minutes
Southern Morocco
The train track stops as you enter southern Morocco. To head into the Sahara, the Atlas Mountains, or the Atlantic beach resorts in Agadir or Essaouira you must arrange for other transportation such as a 4x4 Land Cruiser, bus, minivan, car rental or grand taxi.
Getting to and From the Train Station
If you are just arriving in Morocco and are at Casablanca's International airport or Rabat, there is a train to take you directly into the city center and connect you with trains on route to Morocco's imperial cities.
If you are already in Morocco and wish to travel locally or from city to city, you must take a petit or grand taxi. Ask to be brought to "la gare". If you are in Essaouira, Agadir, Tan Tan, Ouarzazate, Tiznit, Tetouan or Nador, a Supratours bus connects travelers to the Marrakesh train station. Supratours is a bus company that is owned by the Moroccan railway company which enables you to reserve and pay for a combination of bus and train ticket at their offices.
Airplane
If you are not on a tight budget but do not have much time in Morocco, the domestic routes are handled by Royal Air Maroc.
Morocco Tour By Bus
Many local Moroccans and travelers take the bus to get between major towns and cities. The three national bus companies in Morocco are: Supratours, CTM and SATAS. While local buses don't offer much more than getting you from point A to B, the long-distance buses are comfortable and usually air-conditioned. You can purchase your tickets at the bus depot or if you choose to travel with CTM, you can purchase bus tickets online.
Morocco Tour By Taxis
There are two kinds of taxis in Morocco. The Grand taxis are old Mercedes that can comfortably fit as many as five people. Grand taxis are usually shared between groups who plan to travel a far distance. The average price per traveler is $5. On the other hand, a petit taxi can be identified as a tiny economy car like a Fiat or Peugeot. They are color-coded. In Casablanca, Fes and Ouarzazate they are red, beige in Marrakesh and blue in Rabat. They typically cost $1.00-$4.00 or 30 dirham's to take you from one end of city to the other.
If possible, it is always advised to get a taxi on the street versus at a taxi stand because some Moroccan drivers will try to charge you more money. Make sure to ask about the price before getting inside. If a driver claims the meter is broken or if you are traveling a long distance, be sure to negotiate a price in advance. Unless you have a lot of luggage or are traveling far distances, find a petit taxi versus a grand taxi because they are less expensive.
Morocco Tour By Mopeds
If you long for some adventure and freedom to explore the Moroccan towns, you can travel by moped. Mopeds are inexpensive to rent and most people can pick up the skills for riding upon their first try. However, keep in mind that riding a moped in a large Moroccan city may be risky as you must know how to weave in and out of traffic, go through red lights and pass pedestrians just inches away from you. If you want to rent a moped but lack experience, it is advisable to wait until you reach a less populated city in Morocco.
Renting a Car
Surprisingly, renting a car is not inexpensive in Morocco. Europeans who wish to travel on their own are recommended to bring their own car. It is easy to travel by ferry along with your car from Spain to Morocco. One thing to make sure to budget for is the costly price of diesel, which is often included if you instead choose a tour by Land Cruiser.
To rent a car in Morocco, your options are to make an internet reservation from one of the many online rental portals like Car Hire Express or visit a rental dealership in person upon arrival.
Although the roads in Morocco are in fine condition, keep in mind that Morocco's roads are not a good place for inexperienced drivers. Especially in cities, roads have a constant rush of traffic where horns blast, cars run red lights, pedestrians cross in front of moving vehicles and drivers frequently cut you off. At the same time, some people enjoy the adrenaline rush they get from navigating in organized chaos.
Morocco Tour By Foot
Lastly, don't forget the fun of exploring and getting lost by foot. It is one of the best ways to discover the hidden secrets of any city. Should you choose to travel by 4x4, Travel Exploration will guarantee a driver and guide that offer you this same opportunity.




Map of Morocco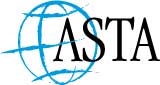 PROUD MEMBER OF ASTA