Home > Explore Morocco > Shopping In Souks & Markets
Travel to Morocco & Shop the worlds best Souks & Markets

Souks
and markets are a major feature in
Moroccan
life, and among the country's greatest attractions for Moroccan travelers. Each town has its special souk quarter, large cities like
Fes
and
Marrakech
have labyrinths of individual souks (each filling a street or square and devoted tone particular craft), and in the countryside there are hundreds of weekly souks, on a different day in each village of the region.
Whether or not you are a big shopper, going to a Souk is a cultural experience that should not be missed on a trip to Morocco. Find the medina, the central and oldest part of the city, and your journey has almost begun. If you feel slightly overwhelmed when you enter a lively area filled with artisan shops, aromatic bakeries, and excited shopkeepers eager meet you, you have found the souk.
Travel to Morocco and shop the souks of Marrakech, Fes & Ouarzazate
(Book a Tour or call

(800) 787-8806
. Let us be your guide to Morocco Travel.
When the first souks appeared within Morocco, they were nothing more than small areas outside the city for merchants to display and sell their goods. Yet, as city populations grew, so did the souks. Today souks have become an important part of the culture socially and act as the heart of any large Moroccan city. Some souks are seasonal or annual while others like the
Djemaa El Fna
market in Marrakech are famous for snake charmers, storytellers, musicians, dynamic acrobatic events.
Some of the villages or areas between villages are in fact named after their market days therefore it's easy to see when they are held. The souk days are:
Souk el Had – Sunday (first market)
Souk el Tnine – Monday market
Souk el Tieta – Tuesday market
Souk el Arba – Wednesday market
Souk el Khamees – Thursday market
Souk el Sebt – Saturday market
There are few village markets on Friday (el Djemma – the "assembly", when the main prayers are held in the mosques), and even in the cities, souks are largely closed on Friday mornings and very subdued for the rest of the day. Village souks begin on the afternoon preceding souk day, as people travel from all over the region; those who live nearer set out early in the morning of the souk day.
It can be helpful to be accompanied by a guide if it is your first trip. A souk can feel a little bit like a labyrinth, and it is easy to get disoriented. One suggestion is to find a map and get familiar with the layout of the souk to minimize chances of getting too lost. There are various sections within a souk specializing in a unique skill or craft. Examples include the textile souk, rug souk, jewelry souk, the fabric souk, the spice souk, and the leather souk.
Carpets in Morocco
If you are in the market for a carpet that will not only adorn your home but contribute to its character, Morocco is a carpet heaven. An unforgettable part of any souk experience is a visit to the rug merchant. Expect to drink three or four glasses of sweet mint tea and spend at least half a day in during negotiations for one of Morocco's top products.

To step into the store of a rug merchant is to walk into a den of designs, no two of them alike. Fifteen types of Moroccan rugs and carpets are found in shops throughout the area from the High Atlas rugs, made with 100% wool and dyed with vegetable colors to the woven and embroidered kellim rugs. Prices vary with the degree of work, from US$6,000-$12,000 for a High Atlas carpet to US$5,500 for a reversible carpet (with a summer and winter side) to as little as US$150 for a kellim rug. Prices are generally one-half to one-third of those found in the US. Arrangements can be made with merchants for shipping and delivery to be included in the negotiated price.
A majority of the carpets in Morocco are from
Berber villages
and woven rather then knotted on old broad loams. Some of the finer rugs with Arab designs can be found in Fes and Rabat. Moroccan rugs or kellims are particularly famous for their rich yarns and lustrous colors created from henna, indigo, saffron, and other organic elements.
Although expensive, Moroccan carpet's high prices are justified in that they can last up to several hundred years. Depending on the quality of the carpet, the hues of the carpet may stay nearly as vibrant as the day you purchased it on your Moroccan adventure.
Moroccan carpets come in many designs. The woven kilims or Berber rugs are characterized by their geometric patterns and are the most expensive because they are made with vegetable dyes. Each tribe has its own unique design and pattern. The chain of Maison Berbere shops in Ouarzazate, Tinerhir and Risssani are good hunting grounds for a beautiful kellim.
As some Berber rugs can start at a more than a thousand dollar per square meter, you may want a cheaper alternative. Outside Rabat, there are many tribal rugs like the famous Zanafia and Glaoua rugs which are flat and fluffy. Other options include flat woven carpets, or pile rugs. Also available are Berber blankets (foutahs or couvertures) which are quite striking with bands of red and black color spread across them; for these visit Tetouan and Chefchaouen, on the edge of the Rif.
Jewelry in Morocco

Most jewelry in Morocco comes in high quality gold and silver. Silver jewelry went into decline with the loss to Israel of Morocco's Jewish population, the country's traditional workers in precious metals and crafts in general; in the south, however you can find some fabulous Berber necklaces and bracelets, very chunky and characterized by bold combinations of semiprecious (and sometimes plastic) stones and beads.
Marrakech
,
Fes
,
Essaouira
and
Ouarzazate
have particularly good jewelry souks. For gold jewelry, Fes is the best option.
Most famous is the silver hand of Fatima (Fatima was the Prophet Mohammad's daughter in law) which is believed to protect it's wearers from misfortune and illness.
Silver jewelry is said to be the characteristically Moroccan as it is often made by Morocco's indigenous Berbers. While traditional Berber women continue to wear silver jewelry especially family heirlooms for marriage ceremonies gold has become the preference among them and also modern Moroccan woman as it is a sign of wealth.
Metals in Morocco
Brass, copper, and silverware are the most popular metals to buy. As Moroccans are talented in this area, rest assured that almost any purchase made in the metal souk is of high quality. Various cities in Morocco specialize in a certain metal work.
For silver, take a trip to Tiznit or Taroudannt. There you can find silver daggers, encrusted items, and muskets; the most popular purchase is the pot-bellied teapot. Silver trays and candlesticks, brass frames, and lamps are also found in Marrakesh, Fes, and Tetouan. In Fes, you can watch the artisans in their element as they hammer and mold metals.
Wood and Pottery in Morocco
Marquetry is one of the few crafts where you will see genuinely old pieces- inlaid tables and shelves- though the most easily exportable objects are boxes and chess sets made of beautifully inlaid thuya and cedar woods in Essouaria.
Pottery is colorful and often crudely made however the blue-and-white designs of Fes and the multicolored pots of
Chefchaouen
are very attractive. Morocco's major pottery center is located in Safi and boasts several shops filled with colorful plates,
tajines
and garden pots. Safi tajines are generally more decorative. The best for cooking are produced by the Oulja pottery at Sale, near Rabat, in plain red-brown earthenware. These earthenware tajines can also be found any major city souks in Marrakech, Fes, Casablanca,
Meknes
, Ouarzazate or Tangier.
Clothing and leather goods in Morocco
Moroccan clothing is easy to purchase. The traditional dress of the country is called the djellaba (a kind of cloak). Djellabas come in three styles: Arab (large, flowing garments), Berber (with straighter lines) and Pasha (a two-piece garment worn for special events). The djellaba is a long, loosely fitting hooded outer robe with full sleeves. They are made in many different shapes and colors; generally men wear light colors which are important as this helps reflect the strong Moroccan sun, men also traditionally wear a red fez hat and soft yellow pointed slippers (baboosh) with a djellaba. Light colors are also available for women to wear but despite this, women choose to wear brighter colors such as pinks, blues and even black. The hood is of vital importance for both sexes as it protects the wearer from the sun and in earlier times was used as a defense against sand being blown into the wearers face by strong desert winds. It is not uncommon for the hood to be used as an informal pocket during times of nice weather. Djellabas are made of a wide variety of materials, from cotton for summer-time djellabas to coarse wool for winter djellabas. The wool is typically harvested from sheep living in the surrounding mountains and then a long process of turning the wool into yarn is carried out and it is then woven in the fabric to create the garment.
Djellabas are worn by both men and women; the men's style is generally baggier, of darker colors, and plain. Women's djellabas are tighter and can sport elaborate decorative stitching in a variety of colors. Women sometimes add a scarf. Modern djellabas are quite fashionable and currently being designed to appeal to foreigners and young Moroccan women in cities. These fashionable djellabas are often made of cotton, rayon or silk, are woven with sequins or made of damask with wonderful large patterned designs.
Almost all djellabas of both styles include a baggy hood called a 'cob' that comes to a point at the back. Traditionally Djellabas reach right down to the ground but nowadays they are becoming slimmer and shorter.
The Islamic religion of Morocco is also a key factor in the way that Moroccan people dress. The djellaba covers the whole body and is therefore an acceptable modest outfit.
Caftans, traditional women's dress that often has tiny buttons on the front with a V shape are available in a variety of styles and materials ranging from cotton to polyester to silk. For djellabas and caftans Prices start at about US $25 and go as high as $600 for a special occasion garment.
Leather goods are of excellent quality in Morocco as they are hand dyed, most of natural vegetable dyes, sold in souks across the country and come in various shades of brown as well as hot pink, lime green, turquoise, ravishing reds, canary yellow and magenta. The classic item to purchase of leather in Morocco is babooshes (shoes) that are open at the heel, immensely comfortable, and produced in traditional yellow, white, red (for women) grey and black.
The best selection of leather goods can be found in Fes and Marrakesh. The city of Fes is home to an expansive tannery, one of North Africa's most photographed sites. Purses (US$10 and up), sequin-dotted leather camel toys (US$3-5), and babooshes or soft slippers (US$3-$25) are some of the most popular items in the tannery. Outside, street vendors sell colorful billfolds embossed with Moroccan designs for as little as US$2.50.
Food Products in Morocco

There are a unique variety of food products in Morocco that are difficult to find at home which make excellent gifts and souvenirs. Locally produced olive oil has an incredible, distinctive strong flavor and in the Souss Valley you can find delicious sweet Argan oil.
Argan
oil is oil produced from the kernels of the endemic argan tree that is valued for its nutritive, cosmetic and numerous medicinal properties. The tree, a relict species from the Tertiary age, is extremely well adapted to drought and other environmentally difficult conditions of southwestern Morocco. The species Argania once covered North Africa and is now endangered and under protection of UNESCO. The Argan tree grows wild in semi-desert soil, its deep root system helping to protect against soil erosion and the northern advance of the Sahara. Argan oil remains one of the rarest oils in the world due the small and very specific growing area.
Olives in Morocco come in numerous varieties as do almonds, walnuts and spices. Morocco is notable for Saffron which is grown in the area east of Taliouine.
Cakes, sweets and biscuits are also famous in Morocco. Some of the best ones can be found in souks and also home made during religious holidays such as Ramadan or on the Moroccan New Year, Aïd el Kebir.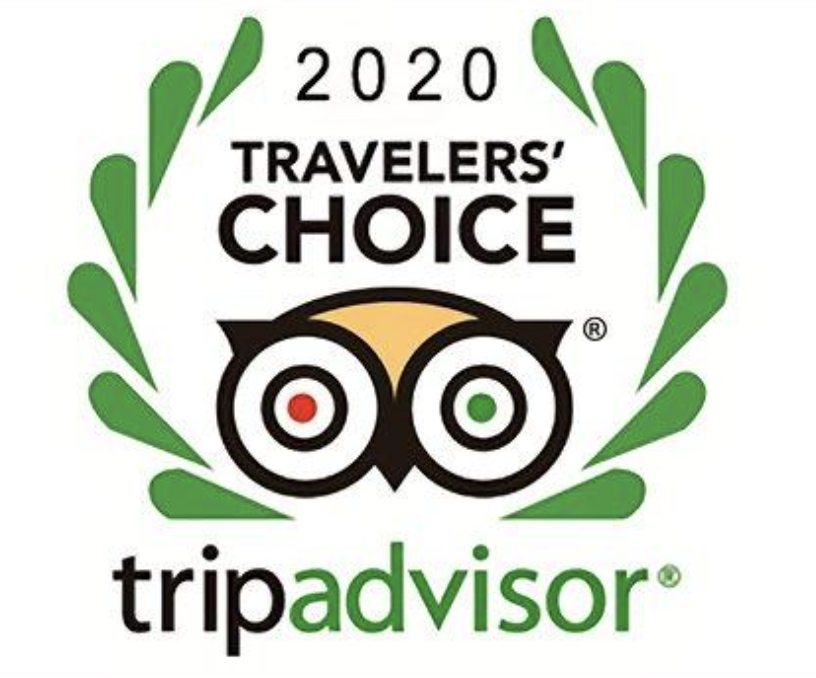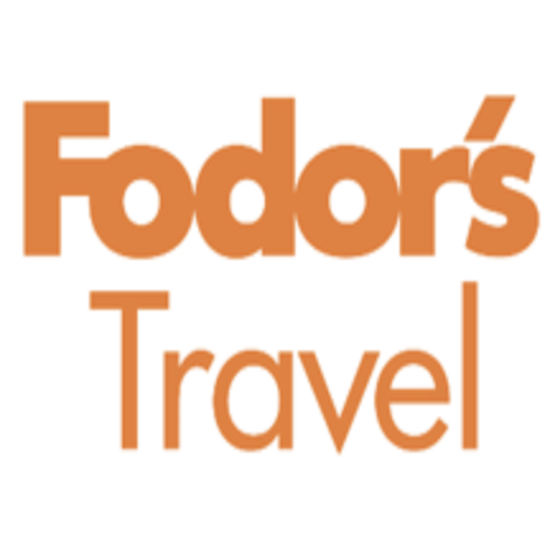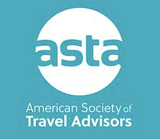 Map of Morocco